Once a Hero
a Background for latest stage
---
As we promised for always bringing you folks the latest updates no matter how small the impact for the game. If you remember our last update that talk about sketch for stages, you must be recognize the picture below .
Yess it is ... its the background for open area we mentioned in stage 2. It's a theme park .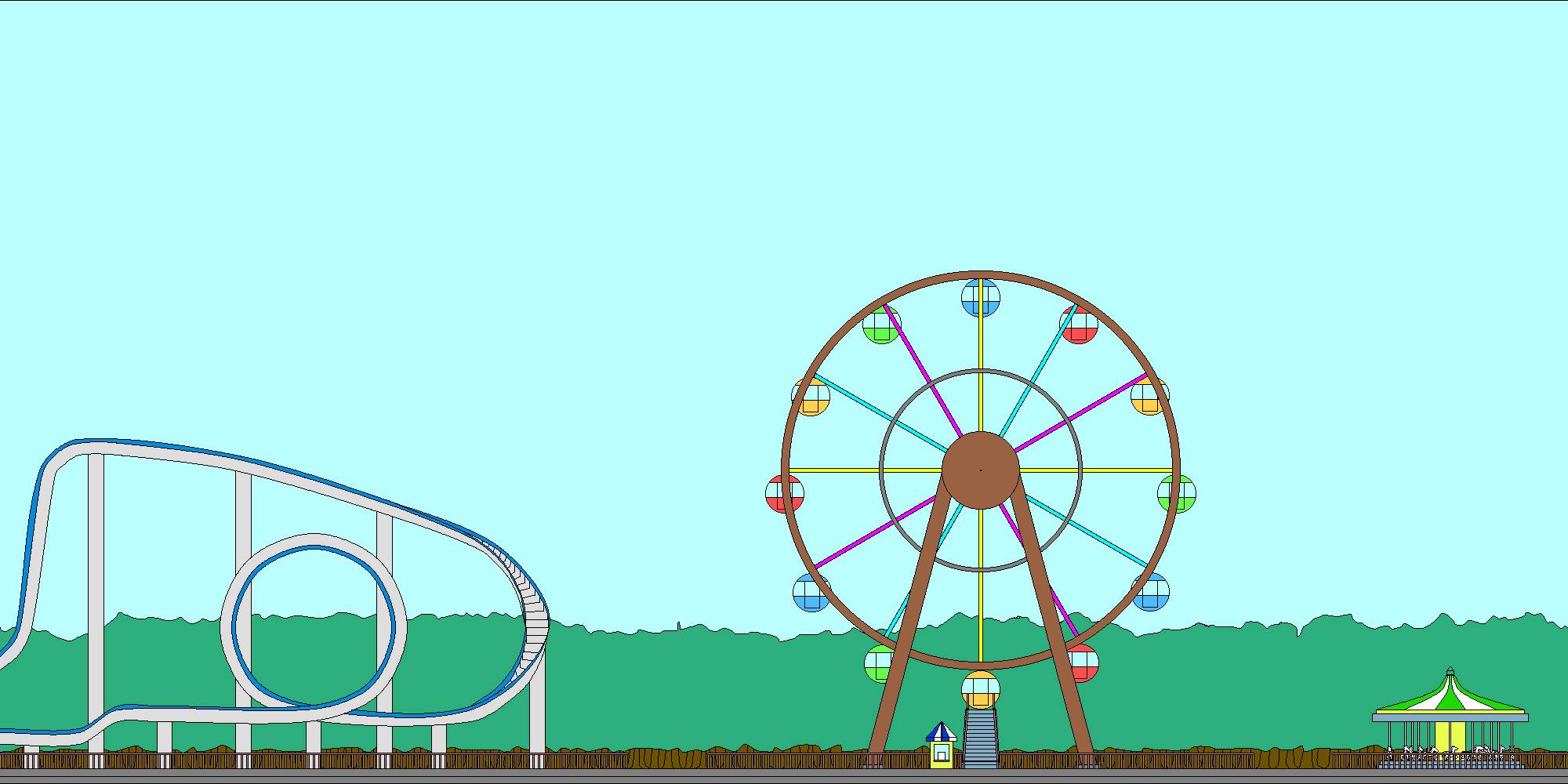 So.. how it is? its a pretty simple background right?
Moving on , now we got the factory section, its an abandoned factory that take places in area 2 on stage 2.