Once a Hero
a Sand, Wind, and Pyramid. Desert?
---
Another works from our 2d artist, Yeah ... its here !
Its gonna be our stage 2 background if there are no changes on final build, a desert full of sand , wind and of course pyramid.
Anddd..... its also the same as before , a pixelated background. Take a look !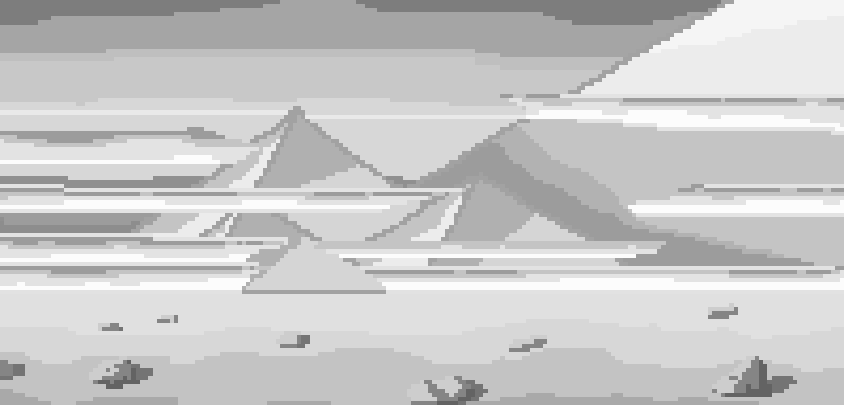 Oops .. its the BW ver.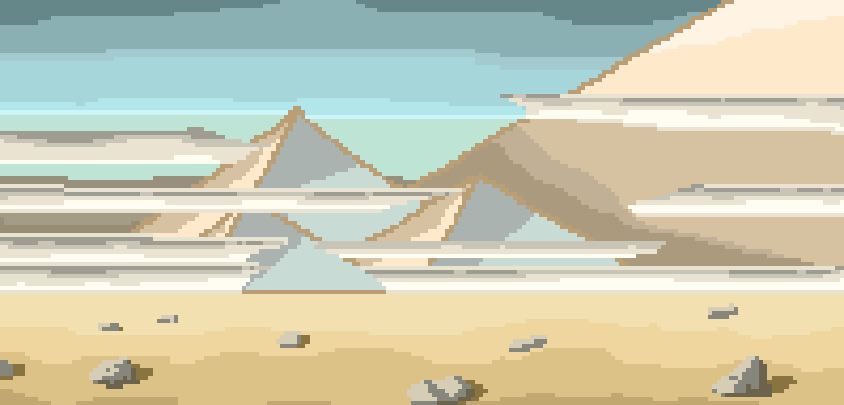 Can you see it ? the stone , warm sky , wind, and shadow .. its far from perfect but I thought its great.
Whats your opinion? comment below.