Once a Hero
a look at planned second stage
---
Hello folks !
Its been a while from our last update isnt it? well we are truly sorry for that and now here we are bringing you a bunch of update of what we did in this past few days. We separate the updates in a row of devlog post, for now lets take a look at our sketch of stage 2 below.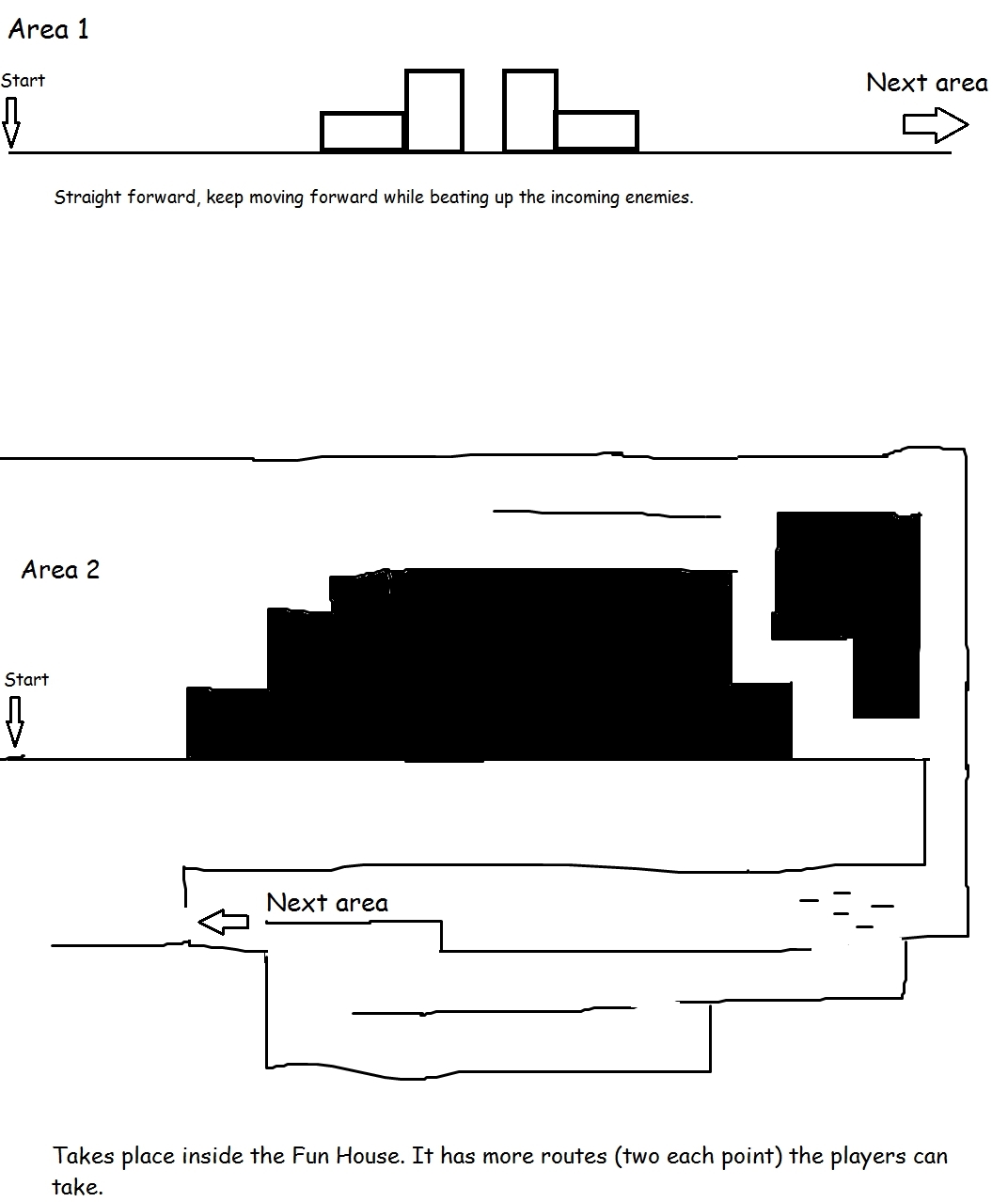 ==Stage 2: Wild Fantasy Park==
It is styled as a theme park.
Areas: The first area is going to be outside with the background being the blue sky with a rollercoaster and ferris wheel seen in said background.
The second area is inside the abandoned house. It's all made in blocks and typical house interiors. It looks something like this in the link.

Enemies:
- Blue Cop robots with laser cannons
- Red Cop robots that charge at the player
So the theme for stage 2 will be an open area, undergound and abandoned factory. Please note that this not a final and will likely updated in the final build to suit gameplay purposes.